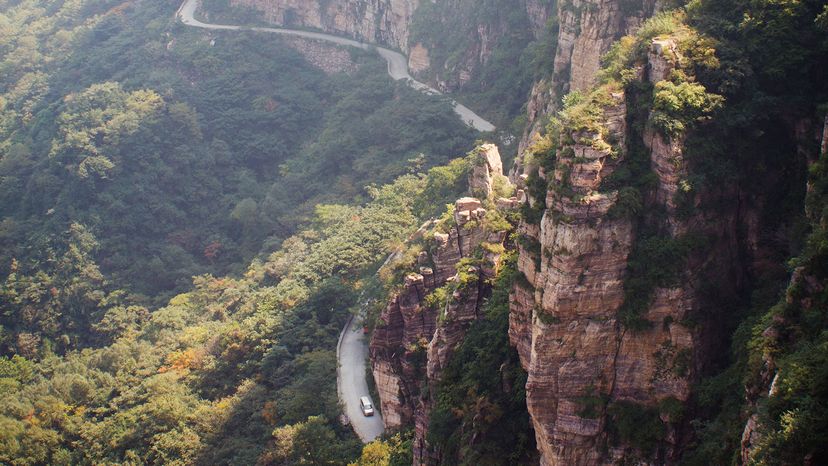 You don't hear the expression that often anymore, but it used to be common to describe a haggard, worn-out and/or dissipated person as having a face like 7 miles of bad road. Or 20 miles. Or even 50 if the person looked truly awful.
But it would be really unkind to compare somebody's appearance to the five roads listed in this article. To be sure, there are plenty of bad roads all over the world, from the Arctic to the Australian outback. But these particular routes seem to appear most often on travel experts' cautionary lists of the most treacherous, often impassible and death-defying roads on the planet.
From the sand-strewn Trans-Sahara Highway to the forbiddingly rugged and winding North Yungas Road in Bolivia, you're strongly advised to take a detour around these highways. That is, unless you're a thrill-seeking adventurer. Or, like Balto the hero dog, you're trying to get diphtheria vaccine to some remote settlement.